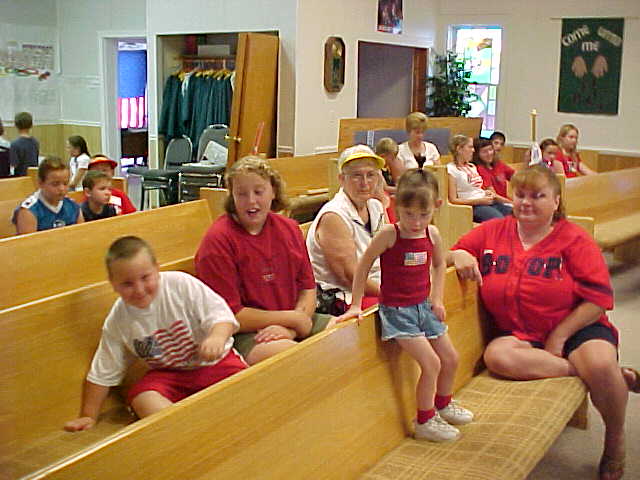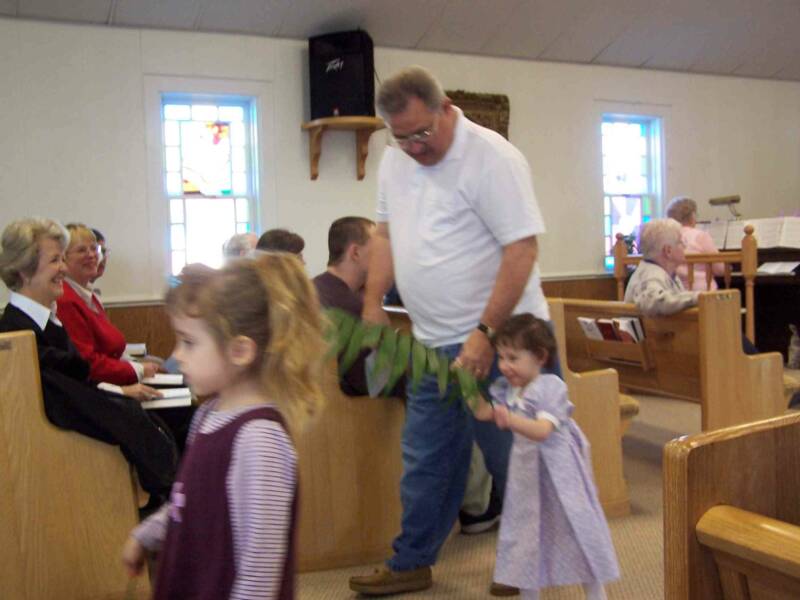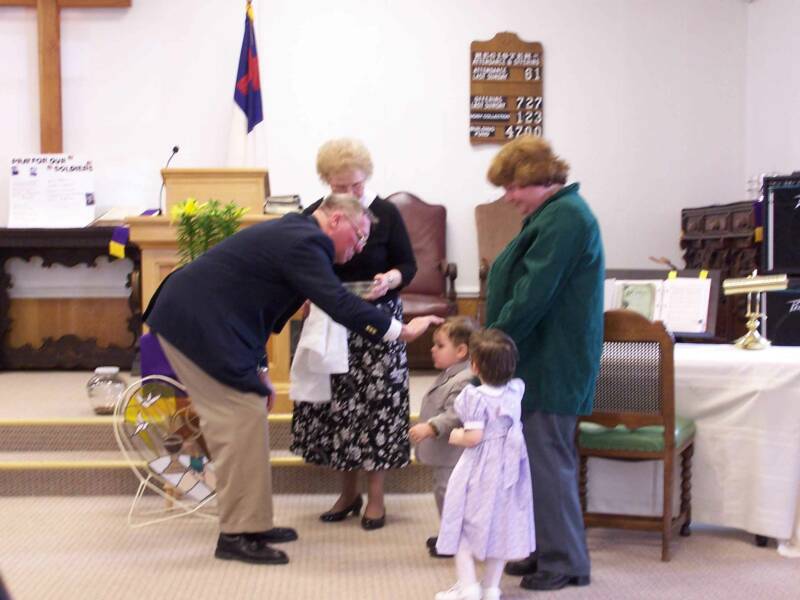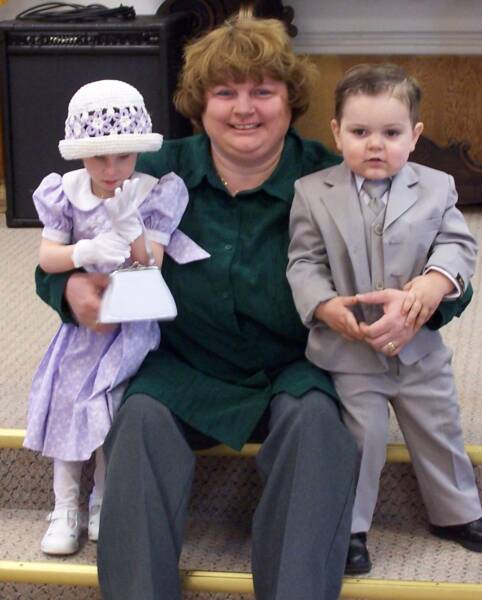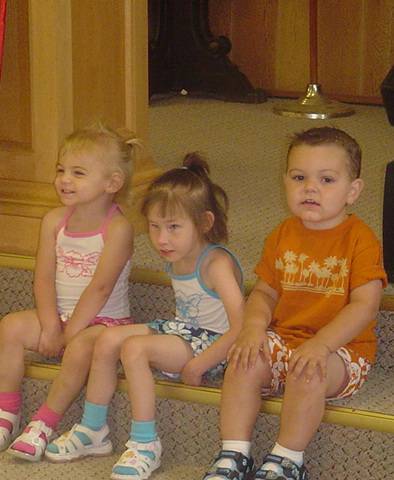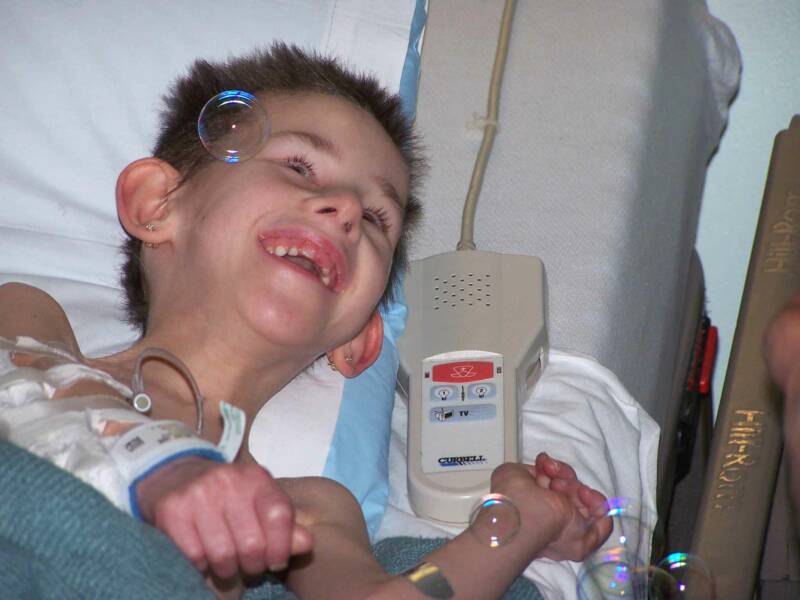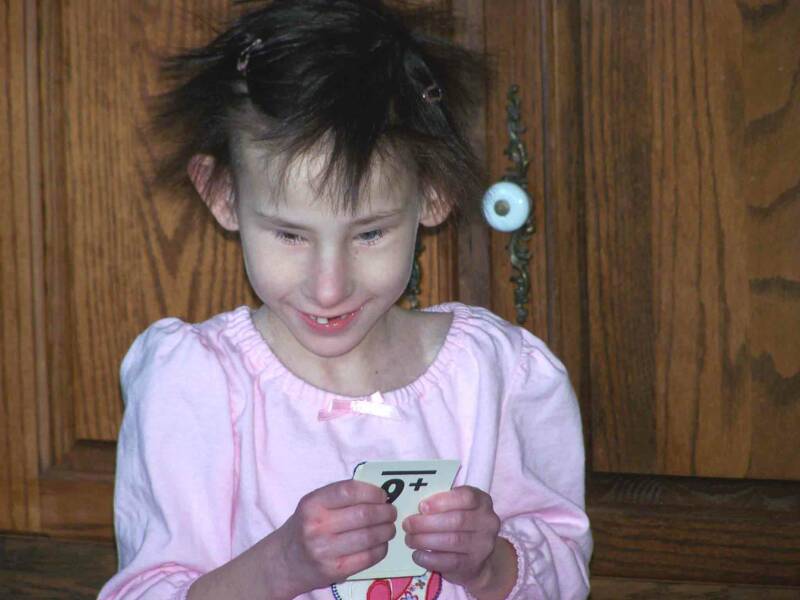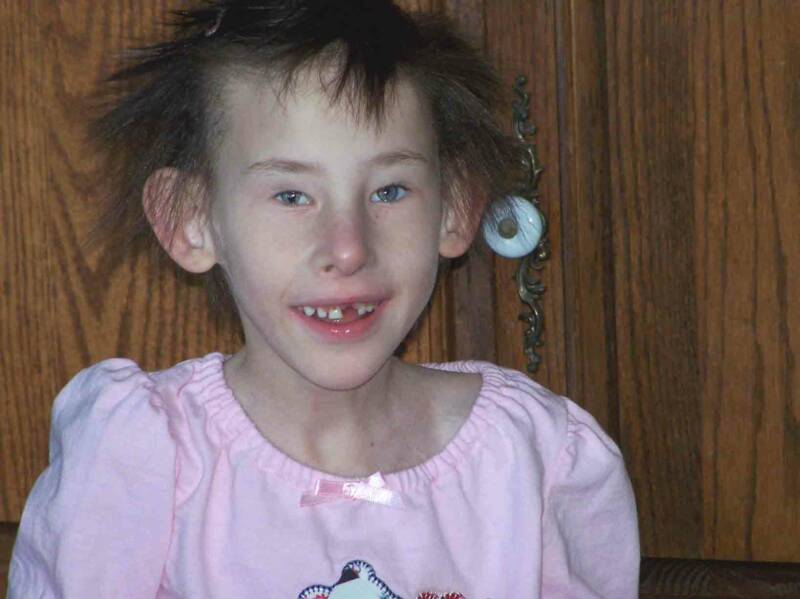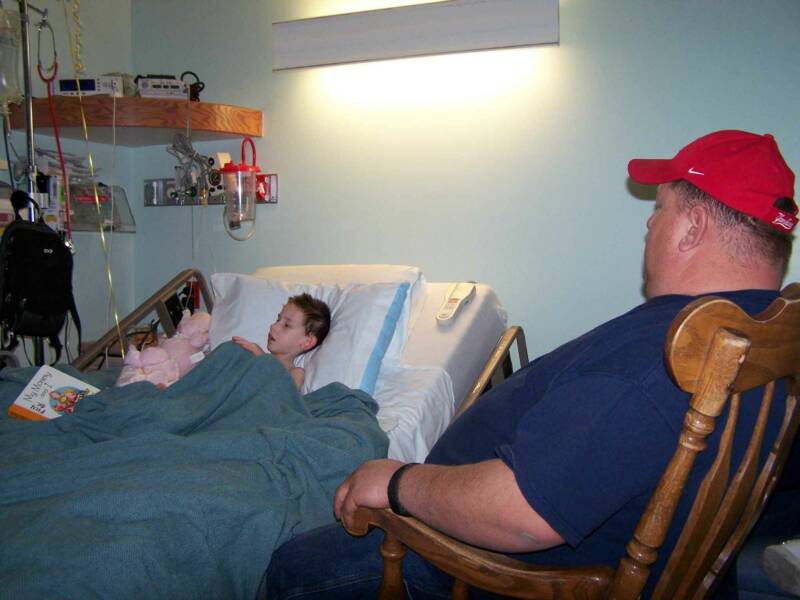 Chippewa Lake Community Church

God gave us a gift, a little angel, and her name was Megan. . .

Our Little Angel

In our local church there is a darling "Little Angel" that was sent to us, to remind us frequently, to quit feeling sorry for ourselves as there is always someone that has it so much worse than we do.  The church we belong to believes strongly in God and his miracles. We have seen his miracles performed repeatedly, and some times they have been for our darling "Little Angel".  When the medical field gives up on her, we turn in our prayers to the Lord and he always finds a reason for her to stay in our midst.  Her length of stay on Earth has been previously decided by our God and we are much stronger Christians because of her.  I tell everyone I know about our "Little Angel", so they will also pray for her.  Why, because she needs Gods help, to make her stay here without pain, but to also be a guiding light in our Church and in our neighborhood.  I usually do not tell people her name, as it is not necessary.  Just mention to God the "Little Angel" in your prayer.

Our good Lord knows who she is......he has helped her before.

April 2, 2007

Dear Friends,

It is with great sadness that I let you all know that our bestest little angel named Megan has gone on to be with Jesus.  She passed away last evening.  This little girl has taught us more about life than any book learning ever could have.  She has made Drs. predictions about her eminent demise look ridiculous.  She

outlived those predictions by over 5 years before dying at 7 1/4.  She has been to major hospitals nationwide for them to study her and see what has allowed her to outlive so many others with the same diseases she had.  The answer... was PRAYER.....not the once a week on Sunday Morning prayer, but the ones that were said for her, everyday of her life by a hundred people or more. We am going to miss this little girl......she made us realize just how good we had it, in comparison to her.  She made this known by the infectious smile that was always on her face.  She was not able to talk like you and I, but, she was able to speak volumes with a look, a touch and the ever present smile.  Tears are running down my face as I write this, as I know how hard it will be for me to live without knowing that I will be seeing her that day, or the next day or the following Sunday at church.  The community will be having a big memorial service for her this week and a fund raiser will be done later to assist her parents.  God be with you Marty and Katie in you loss.  But, remember..God sent you five other kids for you to care for and you have adopted them too.  We are lucky to have hundreds of pictures of her to remind us daily that we had an angel living amongst us.  She only lived for a short time she was able to teach us a lot.  If you see her parents.....don't tell them you know how they feel unless you have gone through the loss of a child yourself.  That is the only way you could possibly know. If you want to send a contribution for Megan........send it to the Chippewa Lake Community Church in care of the "Megan Fund", Chippewa Lake, Mich. 49320.   For the past 10 weeks, Megan has been at the Devos Childrens hospital in Grand Rapids, Mich., which is 80 miles from her home and her mother has been with her 24/7 for the entire time.  She died in her sleep at home when it was decided that the hospital could not do anymore to help her than what could be provided at home and for her to be with her brothers and sisters and her parents there was of great importance.  I appreciate your letting me invade your space and tell you about Megan.....Everyone should be lucky enough to have a Megan in their lives as contrary to some beliefs........you never stop learning about life and sometimes who the teacher is can really surprise you.

She is sitting, as I write this, on Jesus's knee and he is telling her

.........Job well done, Megan...........

Gary and Julie Walter

Our Bestest Little Angel Named Megan Has Gone On To Be With Jesus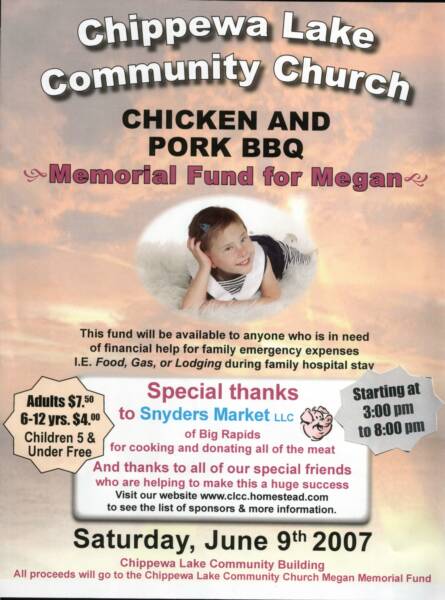 MY BEAUTIFUL CHILD, I AM SO LONGING TO SEE

CLOSE TO MY HEART, I'LL KEEP YOU WITH ME

A VERY IMPORTANT JOB, GOD HAD FOR YOU

THERE WAS SO MUCH LOVE TO GIVE, AND SO MUCH WORK TO DO

HE NEEDED AN ANGEL STRONG BUT SMALL

TO SHINE LIGHT ON MANY, AND GIVE LOVE TO ALL

BEFORE YOU WENT, I GAVE YOU THIS

HALF OF MY HEART AND ONE LAST KISS

I MISS YOU DEARLY, THAT YOU MUST KNOW

BUT BY GOD YOU WERE CHOSEN, SO TO HEAVEN YOU DID GO

REALIZING THERE IS ONLY ONE THING LEFT, TO HOLD ON TO

ONLY THE WONDERFUL MEMORIES, OF WHAT ONCE WAS YOU.

SO MANY TIMES I SAT BY YOUR GRAVE AND SHED SO MANY TEARS

FEELING CHEATED THAT I ONLY HAD YOU FOR SEVEN  SHORT  YEARS

I NO LONGER CARE WHO WATCHES, MY HURT I DO NOT HIDE

MY PAIN WILL NEVER LEAVE, IT WILL BE BURIED DEEP INSIDE

I KNOW THAT YOU ARE HAPPY NOW, YOUR ABLE TO RUN AND LAUGH AND PLAY

ITS JUST HARD TO BELIEVE, THAT YOU LEFT US JUST ONE YEAR AGO TODAY

WE LOVE AND MISS YOU SWEET MEGAN

MOMMY AND DADDY